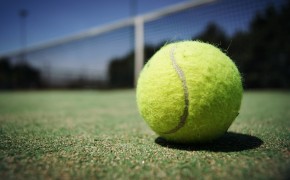 Anyone for tennis??
Club night is back on Friday nights, starting Friday 26th April (later than normal due to the Easter holidays). Play usually starts between 7pm and 7.30pm, with guaranteed sunshine (!!!) and floodlights also available for those who want to play later.
The clubhouse is usually open for the Sports Club Family Night and the kids can play in the park if you don't have a sitter.

If you haven't played tennis since school and would like to join us for social mixed doubles, a bit of banter and a couple of drinks, this is the club night for you. More experienced players also welcome!

Membership remains the same as last year:

•    Single members are £35
•    Couple membership £60
•    Young people in full time education can play on the courts for free (age 14 plus for club night)

Please contact Giles Carter on 01904 607289 or 07523 571129 for more information.
Lower Derwent Sports & Social Club (Elvington).