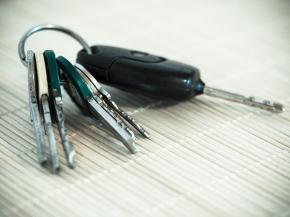 Safety advice from North Yorkshire Police
Residents will likely be aware of the spate of crimes in and around Elvington, which have seen homes entered, keys and sometimes valuable stolen, and cars driven away.

The Parish Council is reminding residents to take sensible precautions in securing your homes and vehicles, and have spoken to North Yorkshire Police who offer the following advice:
"Unfortunately the village areas of York and our more rural areas have seen an increase in Burglaries and as such the local Neighbourhood Team are actively patrolling these areas and offering security advice to promote home security.
"The Neighbourhood Team are working hard to reduce community harm and a number of arrests have been made but historically there is always an increase in Burglaries in the lead up to the Christmas period. 
"Please remember to keep all valuables safe and secure, away from open windows and keep doors locked even if you're in the garden or garage. When going to bed remember to take your wallets, purses and car keys upstairs with you and remember to set your house alarms. This may seem like simply advice but a large amount of burglaries are committed via insecure doors and windows during daylight hours.
"Over the next few weeks the Neighbourhood Team will be conducting Op Joypad in your area and this will see Officers checking on properties to see if they are secure or not and then offering advice if needed. Further to this, we can assist with property marking which will help return stolen items to the rightful owners and this can be done on almost any item including cycles, laptops, iPads, mobile phones, golf clubs, TV's and game consoles.
"During Op Joypad we will also give out information on our community messenger system, Twitter and other social media platforms. These are excellent ways of keeping up to date with what's going on in your local area and keeps you informed about what your local Neighbourhood Team are dong.
"Please remember that if you see anything suspicious or you're not happy about a strange vehicle near your neighbour's house, don't be afraid to call us, don't think your being silly and don't think you're wasting our time, pick up the phone and call us.
"If it's a non-emergency please use 101, however if there is a crime being committed or there is a danger to life or property, then please ring 999. You don't have to give your details but remember to give as much information as possible and where possible pass good clear descriptions of any suspects, vehicle registrations and a good direction of travel for the suspects if you see them leaving the area. All this information is essential for Officers attending.
"If you have any questions then please contact your local Neighbourhood Team details can be found at https://northyorkshire.police.uk/neighbourhoods/york-outer/team/"