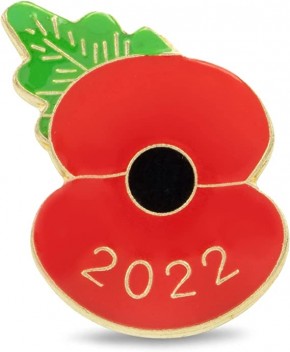 Remembrance Day 2022
Elvington's parades and services of Remembrance will take place on SUNDAY 13th NOVEMBER.

A short service will take place at the War Memorial on the Village Green starting at 10.30am. All youth organisations will be in attendance. The parade to the French War Memorial will follow, leading to a short service there. On return to the Village Green, the salute will be taken at the Village War Memorial.
Please note that Main Street will be closed to all traffic from Riverside Gardens to Wheldrake Lane, including the Dauby Lane Junction, from 10.20am for the duration of the parades and services, until about 11.50am.

Refreshments will be available in the Village Hall afterwards. There will be no charge for these but all donations will go to our local youth organisations.