We've a mile and a half of Tour de Yorkshire route, let's make it look amazing!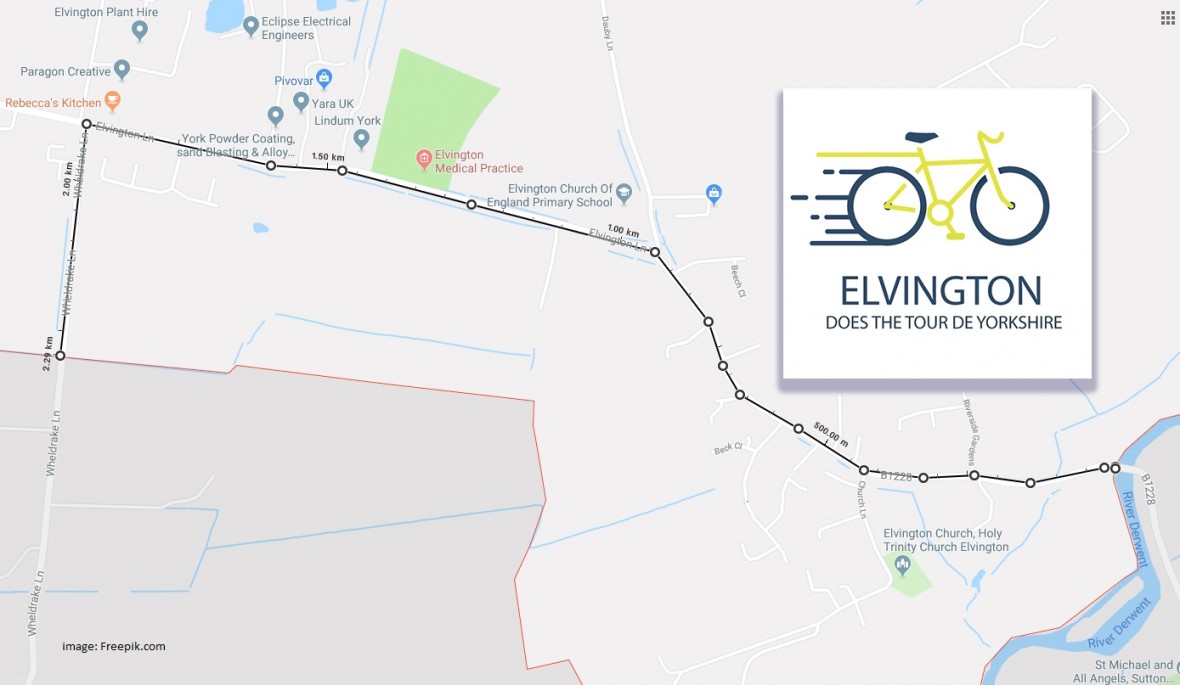 The signs are up, the bikes and bunting are nearly ready - yes, the Tour de Yorkshire is coming through Elvington on Thursday May 2nd.
We know there will be road closures, and cars WILL NOT be allowed to be parked on the route, but apart from some of the inconvenience, it looks set to be a great day with the fun kicking off on the green around lunchtime and the caravan of cyclists and promo vehicles stopping in the village at 3.30 for around 20 minutes.
The road will be closed when the caravan stops, and will reopen for a short while after until cyclists will pass through around 4.45 - 5.15, with the roads fully open once the last bikes and accompanyiong vehicles pass through.
There's plenty going on in the village - there's kids fun, the Yorkshire Air Museum are kindly popping an aircraft on the green, the Rostic Rover pizzas, a pop up gin and cocktail bar, pop up cafe in the village hall, a charity bike ride outside the pub, and our giant big screen to keep up with all the action!
This (Easter) weekend we're asking everyone to get decorating the village, so if you want to decorate your front garden, or ev en whole house, or simply lend a hand, keep an eye out over the weekend and take a look at social media https://www.facebook.com/groups/1681014785529550/ https://www.facebook.com/elvingtonpc/ or request to join https://www.facebook.com/groups/572027353238436/