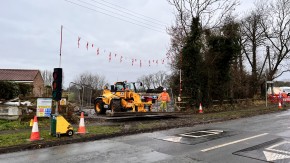 Yorkshire Water pipe repairs
Yorkshire Water has created a webpage with information regarding the pipe and road repairs taking place near the school. You can find out more here.
Pullman Buses are still running, but using Dauby Lane, and the stop at Rebecca's Kitchen is not in use. The company has asked people to be thoughtful parking at the end of Dauby Lane, as access is quite tight.